Tai Chi Training and Education
Master Ted Constant has been teaching Tai Chi & Qi Qong for over 25 years and has helped over a thousand people to improve their physical and mental health.
People have overcome issues such as migraines, stress, chronic pain, asthma, fatigue, etc.
In 1989, he established the Now and Zen Tai Chi School of Montreal
where he continues to teach group and private classes. Ted has also organized and taught Tai Chi classes to employees of various corporations and private organizations, where he boosted productivity and decreased absenteeism.
Ted provided special Tai Chi workshops to cancer patients at Gilda's Club,
the visually impaired at The Montreal Association for the Blind, and autistic children at Layton Hall.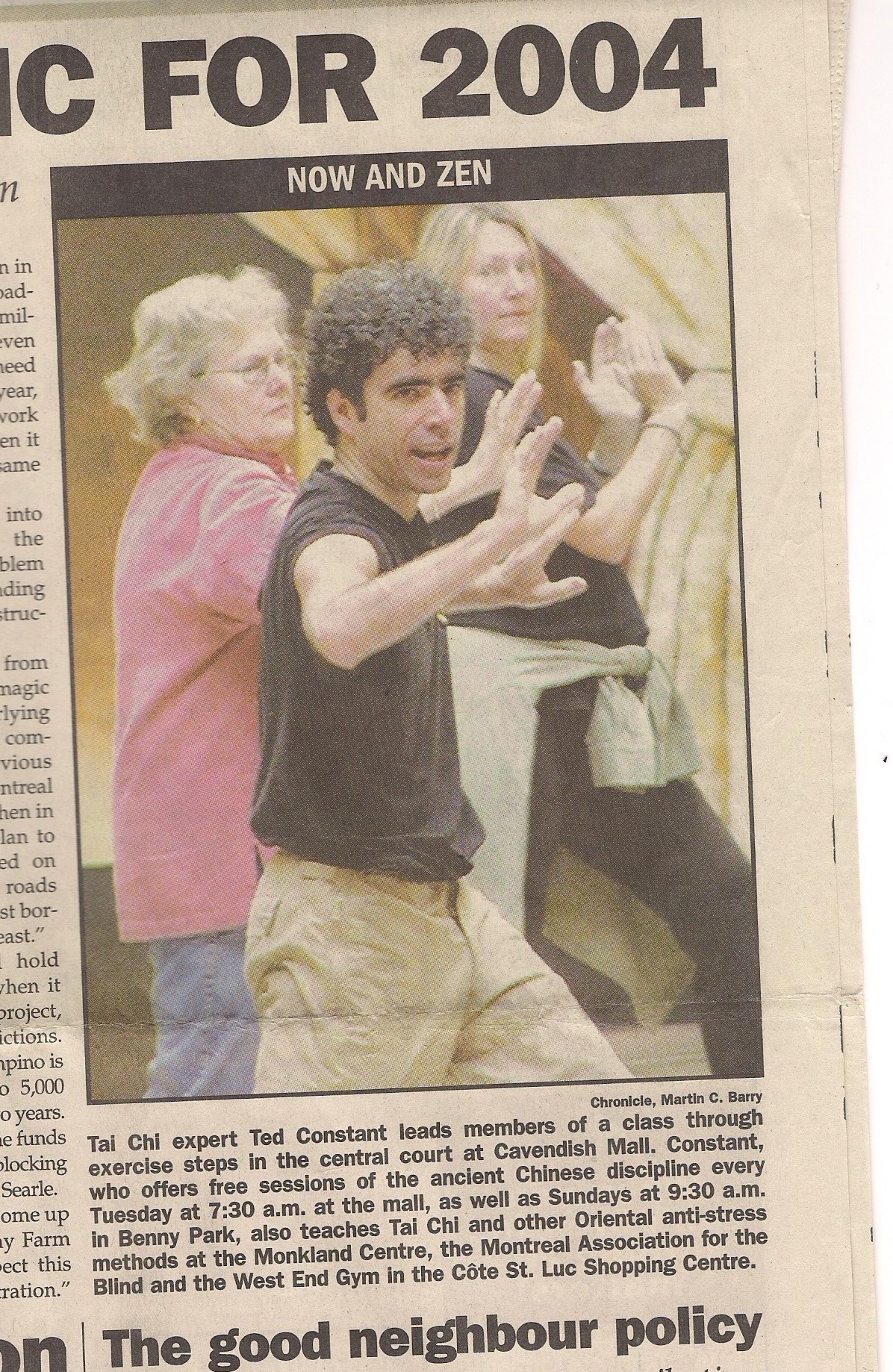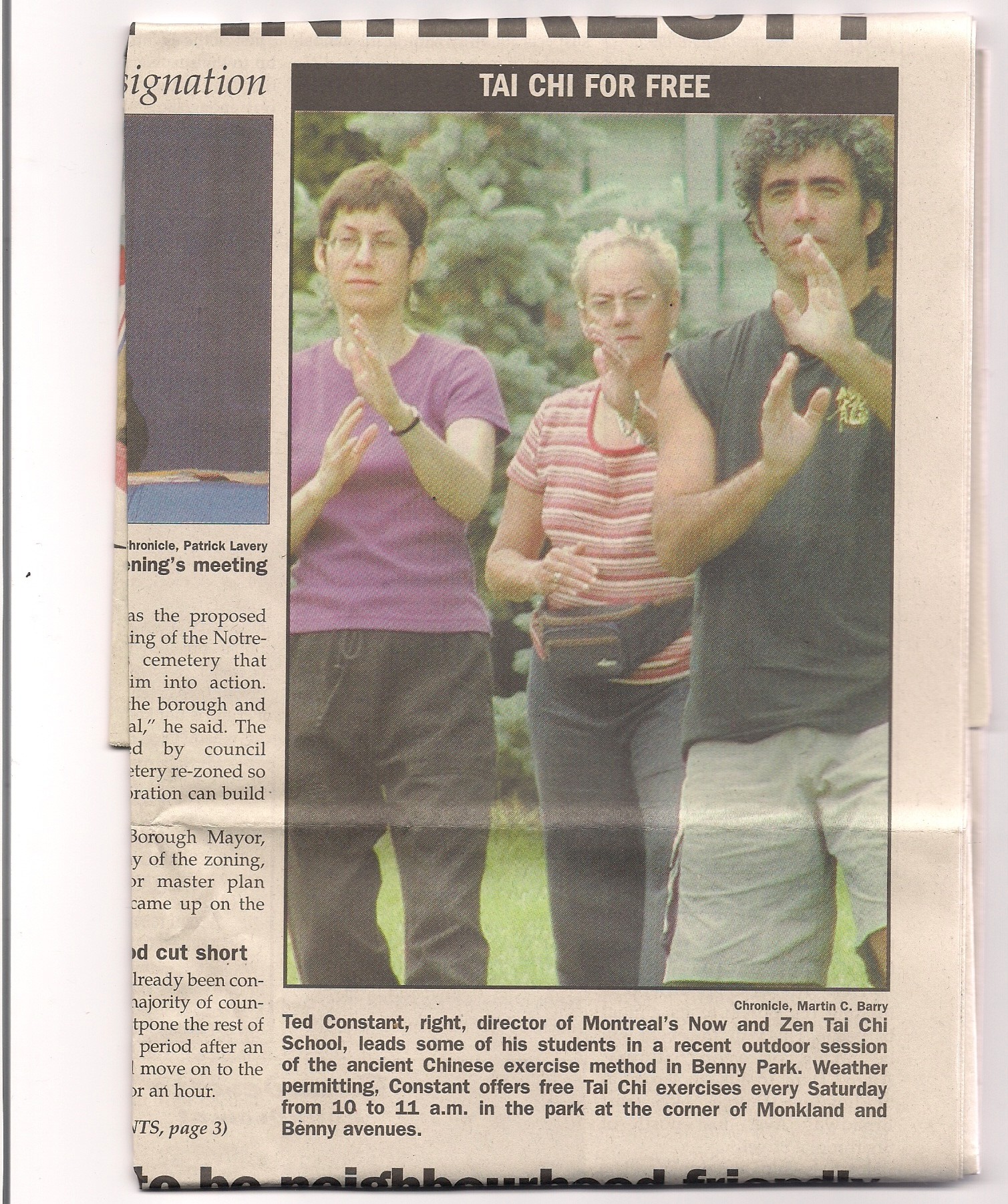 Ted Constant (514) 482-3553
The Peoples Republic Hall (1987)

Original Yang Style
Peking form
London, England (Master Lee)
Seven Stars Club (1993)

Wu Style,
Chi Kung Breathing Techniques
Montreal, Canada (Master I Leong)
The Tai Chi Center (1996)

Yang Style, Tsun kuen ma,
Si san she (International Style)
LoHan Chi Kung (Philosophy classes)
Roxboro, Quebec (Master Sergio Arione)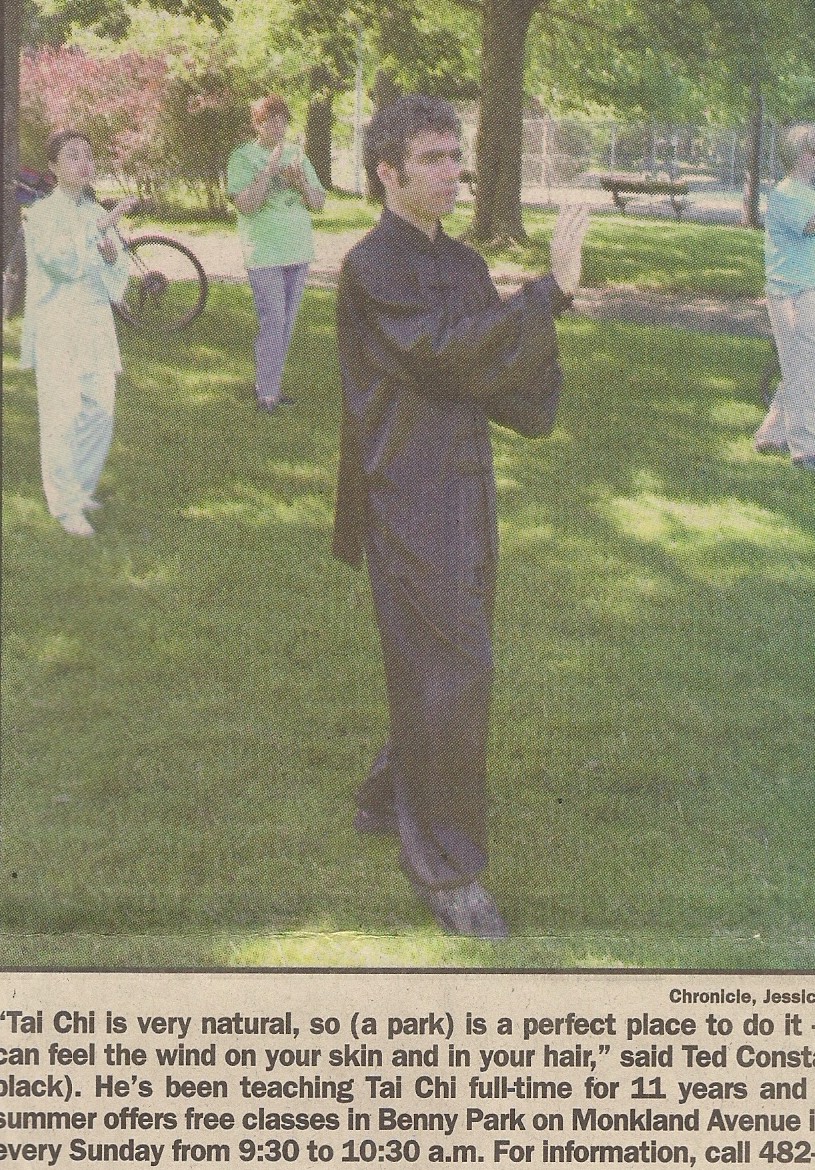 Work experience
The Montreal Association for the Blind
Astrazeneca Pharmaceuticals
Monkland Community Center
Miggido Gym
Catherine Booth Hospital
Metropolis Gym
Layton Hall (autistic children)
St Andrews School
Monaco Seniors Residence
The Welsely Seniors Residence
Gilda's Club cancer patients
The Now and Zen Tai Chi School of Montreal (since June 1989)